Electrical Stimulation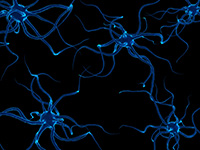 Electrical Stimulation is a way to deliver electricity directly to damaged areas of the brain. It may help to alleviate depression, recover lost movement, and control the involuntary movements caused by brain injury. There are several types of Electrical Stimulation therapy, each with its own name, which can be confusing. However, the main differences relate to the part of the brain that is being stimulated. For example, Deep Brain Stimulation needs an implant to penetrate below the surface layers. It is most commonly associated with Parkinson's disease. Cortical Stimulation acts on the layer of grey matter on the outside of the cerebrum. It has been used to treat conditions such as stroke. There are numerous studies investigating the possible applications of these and other forms of Electrical Stimulation therapy. The June 2009 review of The Mayo Clinic reports:
'Pioneering therapeutic trials to investigate the effectiveness of deep brain stimulation (DBS) in hard-to-treat depression, obsessive-compulsive disorder (OCD) and Tourette's syndrome are underway at multiple medical centres around the world.'1
Many of the results indicate that Electrical Stimulation is a safe and effective treatment.
The treatment varies, depending on what form of Electrical Stimulation you are experiencing. For example, Transcranial Electrical Stimulation uses electrodes on pads that are placed on the head. This does not require surgery. Cortical Stimulation does need surgery to place a device on the dura, which is the membrane that covers the brain. Deep Brain Stimulation implants a device into the deeper layers of the brain.
In general, the electrical implants carry electrodes that send out energy pulses. These pulses can interfere with signals in specific areas of the brain, e.g. they can 'turn off' the signal to shake or tremble. In some cases, the implant is attached to a wire that is connected to a type of pacemaker (external pulse generator). This allows you to control the electrical currents easily and without pain.2 In other cases, two operations might be needed. During the first procedure, doctors place the device in the brain. This is performed under local anaesthetic, while you are awake. During the second operation, they implant the pacemaker under the collarbone, which is done under a general anaesthetic. The two devices remain joined by a wire. Again, you can control the amount of stimulation easily and without pain.
Aviva Cohen is the author and CEO of Neuro Hero