Stem Cell Transplantation
Availability: Afghanistan, Dominican Republic, China, Ukraine, and other countries.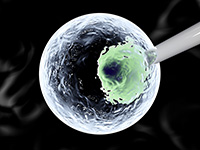 Stem cells are the body's way of repairing itself naturally. They seek out damaged areas and replace the dead cells by transforming themselves into whatever type of cell is needed. Where there is brain damage, they change into brain cells; when you cut yourself, they become skin cells. They then multiply by dividing into exact copies of themselves (mitosis). The problem is, the body cannot always produce enough stem cells to repair itself. When this happens, stem cell research has shown that a stem cell transplant can help to repair the body after the onset of illness or injury.1 Stem cell transplantation adds extra stem cells to help regenerate areas of the body that have been badly damaged:
'To their advantage, stem cells have the capacity to respond actively to their environment, migrate to areas of injury, and secrete neuroprotective compounds, in addition to their potential for generating a variety of new functional cell types.'2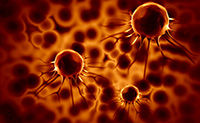 The treatment works by taking cells from a rich source, such as bone marrow or umbilical cord blood, treating them, and then delivering the stem cells to the damaged area. For example, after a stroke, stem cells might be injected directly into the brain, or into the spinal canal via a lumbar puncture. The cells can also be delivered directly to an organ, such as the heart or liver, through a catheter.
Aviva Cohen is the author and CEO of Neuro Hero