Zolpidem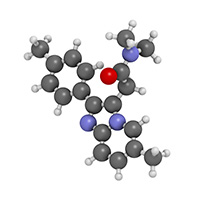 Zolpidem is one name for a sleeping pill that occasionally produces the side-effect of reviving patients with brain injury, coma or stroke. This drug is also known as Ambien™ and Stilnox™. Zolpidem has awoken some people from long-term comas and enabled others with severe brain damage or stroke to think, speak and move again. In most cases, this happens within 30 minutes of taking a drug that has been available for 20 years as a sleeping tablet.
Doctors discovered the life-changing side-effects of Zolpidem by accident. It was prescribed as a sedative to a 24-year-old man who had been in a coma for five years after being hit by a lorry. He 'woke up' less than 25 minutes after receiving Zolpidem and started to speak.1 He remained awake while the drug was in his system, then slipped back into a coma. That same patient is now awake for up to 10 hours a day after eight years of daily treatment with Zolpidem.2 A study, conducted in 2005, concluded that there is
'increasing evidence for an important role of zolpidem in the treatment of the sequelae of a wide range of brain pathology, based on its reversal of dormant neural tissue after brain damage. A number of brain injured patients may benefit from this treatment.' 3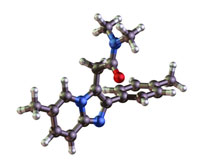 This was echoed by a study in 2008 at the University of Pretoria, South Africa, which investigated the effects of Zolpidem on dormant (inactive) brain tissue after brain damage. They asked experts to use brain imaging techniques to measure any changes:
'Final results of a study using SPECT scanning have shown that zolpidem significantly improves the cognitive and motor performance of subjects with brain damage.'4
The treatment simply involves taking a tablet – typically 5-10mg – of Zolpidem.5 This may be repeated once a day over a short trial period under medical supervision. If the drug is going to be successful, the patient will usually show signs of recovery within 30 minutes. He or she might wake up, start to talk or walk, or show dramatic improvements in intellectual ability. As soon as the drug wears off, the patient returns to his or her previous state. Zolpidem is already licensed as a sedative in most countries. It is often possible to get a prescription from a family doctor.
Aviva Cohen is the author and CEO of Neuro Hero